Gov. Nathan Deal has announced $35 million in funding for an expansion of the Hull McKnight Georgia Cyber Innovation and Training Center in Augusta. The second facility will serve as an incubator hub for technology startups as well as a training space for the state's cybersecurity initiatives and workforce development programs.
"Earlier this year, I announced $58 million for the creation of a world-class cybersecurity center in Augusta," said Deal. "Given Georgia's growing status as a technology and innovation hub, this additional investment will further cement our reputation as the 'Silicon Valley of the South.' When complete, the center will house a cyber range, the Georgia Bureau of Investigation's new cybercrime unit and an incubator for startup cybersecurity companies.
"The protection of Georgia's citizens, businesses and institutions within the digital realm remains a paramount concern, and the demand for cybersecurity talent continues to exceed supply. This facility will encourage world-class collaboration between industry leaders, startup companies, academic institutions and government in the field of cybersecurity, and provide space for private sector entities to leverage the center's strategic resources.
"Cybersecurity technology is changing at a disruptive speed and today, that rate of change is likely the slowest it will be in our lifetime. This visionary approach to cybersecurity underscores our commitment to encouraging innovation and developing a deep talent pool ready to establish Georgia as the safest state in the nation for today's leaders in technology."
Construction of the 165,000-square-foot facility will begin immediately. Upon completion, the space will allow technology companies to establish fellowships, internships and co-op program opportunities for students and employees. It will also serve as a training facility for information security professionals employed by state and local governments.
The Georgia Technology Authority is overseeing construction and operation of the cybersecurity center facilities. GTA partners include the U.S. Army Cyber Center of Excellence at Fort Gordon, the Georgia National Guard, the Georgia Bureau of Investigation, the City of Augusta, the University System of Georgia, the Technical College System of Georgia, local school systems and private corporations.
The first phase of the Hull McKnight Georgia Cyber Innovation and Training Center is scheduled to open on July 10, 2018, and the second building is planned for completion in December 2018.
---
This news released was first published November 27, 2017, on Governor Nathan Deal's website at https://gov.georgia.gov/press-releases/2017-11-27/deal-announces-35-million-cybersecurity-center-expansion.
Recent Posts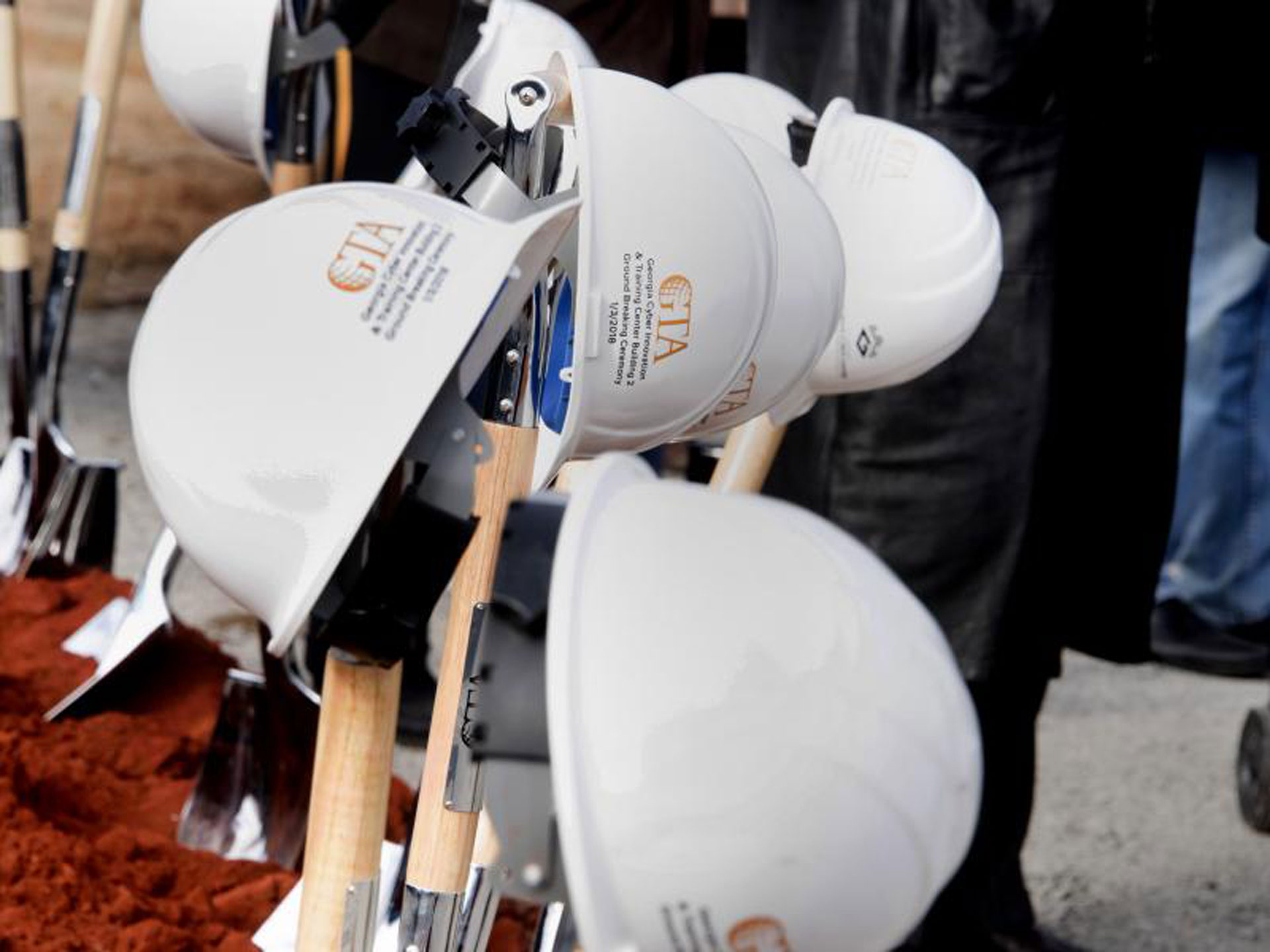 Already a national leader in cybersecurity, the state of Georgia expanded its commitment to cyber innovation and education...
The state's Hull McKnight Georgia Cyber Center for Innovation and Training reached a major construction milestone on November...