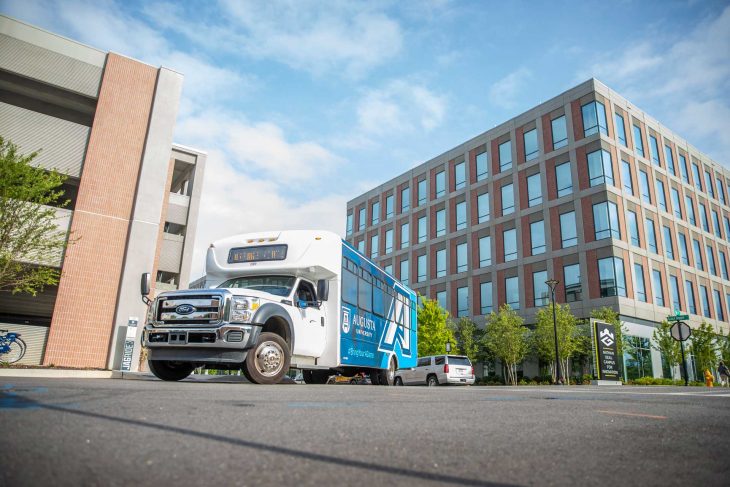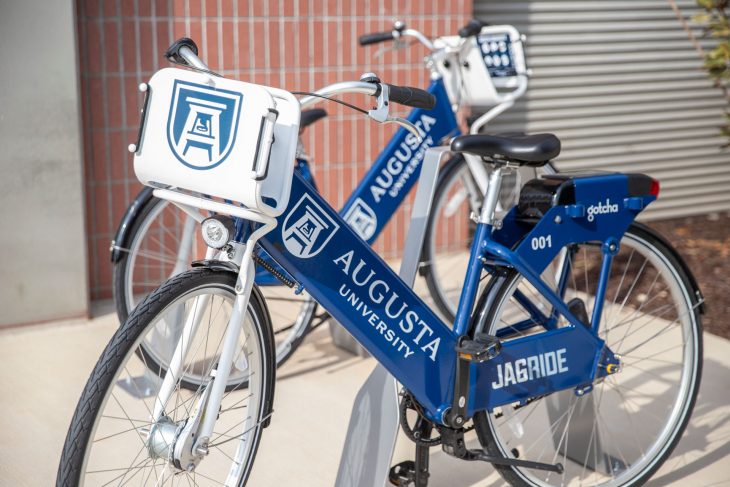 The Georgia Cyber Center is pleased to offer a 24-hour bike sharing system with mobility company Gotcha. Faculty, staff and students of Augusta University and Augusta Technical College can bike downtown to pick up lunch or enjoy a scenic ride.
Four GPS-enabled, three-speed gear pedal bikes are available outside the parking deck on the corner of 11th Street and Grace Hopper Lane. Students and staff can access bikes for free for the first 30 minutes per day and $5 per hour after the first 30 minutes.
To get started, download the Social Bicycle app in either Google Play or the Apple Store on your smartphone and create an account using your institutional email address. Next, unlock the bike by entering the account number as well as the four-digit PIN on the bike's keypad. Once your ride is done, park and lock the bike back in the designated hub.
Parking is available at the Nathan Deal Campus in the parking deck for $1.25/hour or $7 all day. Credit card is the only acceptable form of payment. The parking deck is located at the front of the campus and can be accessed from 11th Street or 12th Street. The Georgia Cyber Center is not able to provide validated parking passes.