AUGUSTA – The Georgia Cyber Center announced today that BAE Systems, a global defense, aerospace and security firm, will become the newest tenant in its Hull McKnight Building.
A leading supplier of cyber, intelligence and network security capabilities to militaries, governments, and commercial customers, BAE Systems provides innovative solutions and capabilities to protect nations, prosperity and people around the world. BAE Systems was represented by Colliers International and Sherman & Hemstreet.
"We are thrilled BAE Systems chose to expand their presence to downtown Augusta," said Michael Shaffer, executive vice president for strategic partnerships and economic development for Augusta University. "The addition of another global company to this region further demonstrates the vitality of our burgeoning cyber ecosystem."
"We are extremely excited to welcome BAE Systems to Augusta as our newest resident partner at the Georgia Cyber Center," said Eric Toler, executive director of the Georgia Cyber Center. "As a former Soldier, I am very grateful for their commitment to national security and to those who serve, having personally benefitted from their intelligence products and from working side-by-side with their analysts in combat to help save American and coalition partner lives.  In the field of cybersecurity, BAE Systems' commitment to creating a safer digital world makes them an ideal partner to help the Georgia Cyber Center lead a revolution in cybersecurity through unprecedented collaboration and innovation."
"We currently have more than 400 employees providing advanced analytics and information assurance mission support in the Fort Gordon/Augusta market and we are continuing to grow," said Peder Jungck, vice president and general manager of BAE Systems' Intelligence Solutions business. "The Georgia Cyber Center will help us expand our footprint in the region, while providing us with a new hub to attract the next generation of cloud, artificial intelligence, and cybersecurity experts our nation needs."
#
About the Georgia Cyber Center
The largest single investment in a state-owned cybersecurity facility in the nation to date, the $100 million Georgia Cyber Center is a unique public/private collaboration among academia, state and federal government, law enforcement, the U.S. Army and the private sector, and the first of its kind. With two adjacent buildings totaling 332,000 square feet, the Georgia Cyber Center, located on the Nathan Deal Campus for Innovation, is designed to meet the growing need for cybersecurity talent in Georgia, the nation and across the globe. Augusta University is managing the day to day operations of the Georgia Cyber Center and its statewide initiative.
The Hull McKnight building is home to certificate, undergraduate and graduate level programs in cybersecurity and cyber sciences offered by Augusta University and Augusta Technical College. The building also features a cutting-edge cyber range, a 390-seat auditorium, an incubator/accelerator to foster innovation and entrepreneurship and classrooms.
The Shaffer MacCartney building serves as a hub for technology startups and includes leasable space available to firms and organizations supporting the state's cybersecurity ecosystem who can leverage the center's resources and the convenience of co-location with state, federal and other industry associates. Much of the building is build-to-suit space, which is largely unfinished and will be customized to suit tenants' specifications.
Jones Lang LaSalle (JLL) provides construction project management and agency leasing for the Georgia Cyber Center. For leasing information, contact Ryan Fetz (ryan.fetz@am.jll.com), Glenn Aspinwall (glenn.aspinwall@am.jll.com) or Mike Dolan (mike.dolan@am.jll.com).
About BAE Systems
BAE Systems provides some of the world's most advanced, technology-led defense, aerospace, and security solutions. The company employees a skilled workforce of 83,200 people in more than 30 countries. Working with customers and local partners, BAE Systems develops, engineers, manufactures, and supports products and systems to deliver military capability, protect national security and people, and keep critical information and infrastructure secure. To learn more about BAE Systems career opportunities in the Augusta/Ft. Gordon area visit: jobs.baesytems.com/FortGordon.
Recent Posts
Governor Nathan Deal cut the ribbon on the second building of the Georgia Cyber Center on Thursday, January 10,...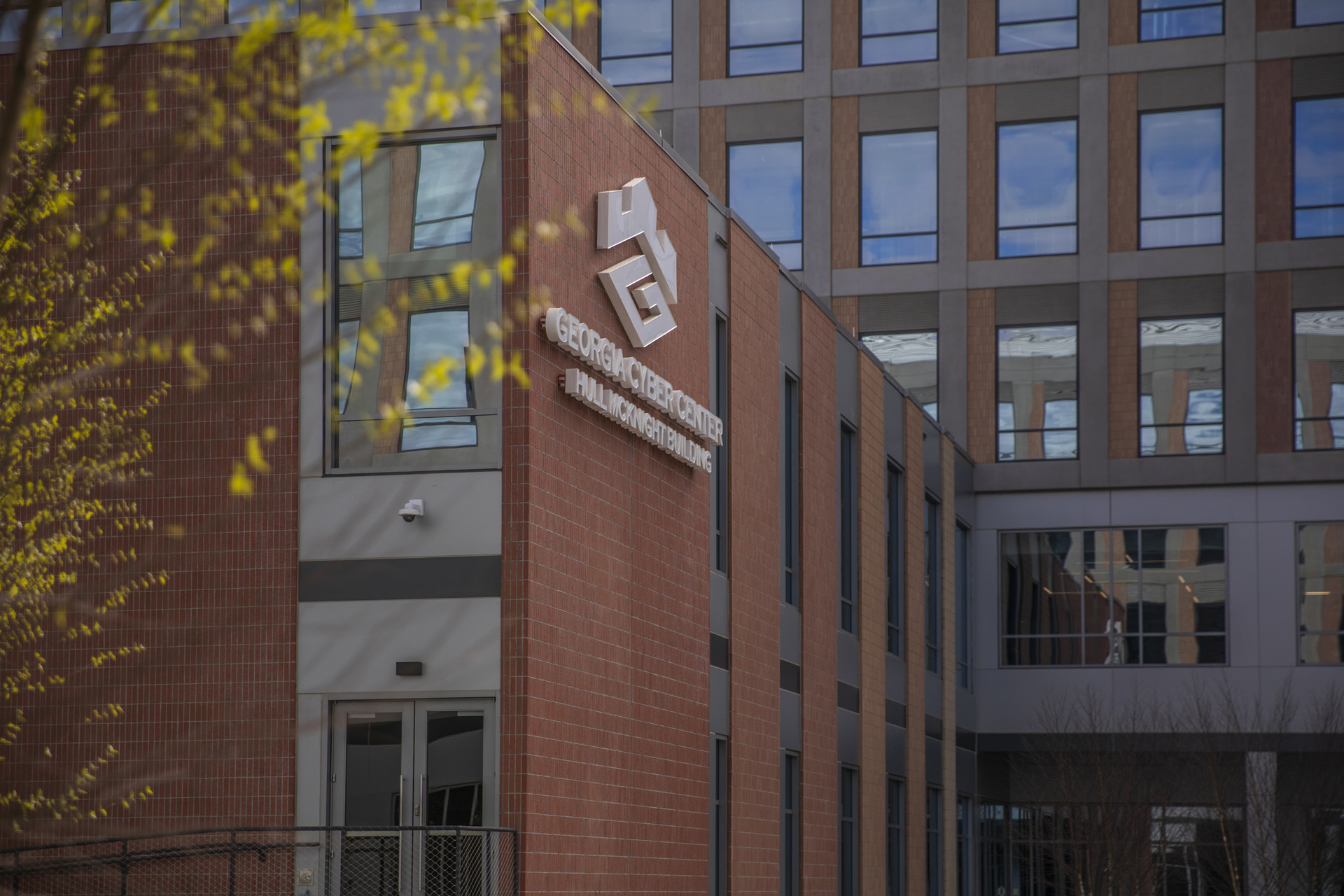 OPS Consulting LLC has established its newest "OPS South"Operations Office within the Georgia Cyber Center The Company is seeking...