AUGUSTA – The Georgia Cyber Center announced today that Parsons Corporation will become the newest partner and tenant in its Hull McKnight Building, which opened in July 2018.
Founded in 1944, Parsons Corporation—an engineering, construction, technical, and professional services firm—is a leader in diverse markets, focusing on infrastructure, industrial, federal, and construction. Parsons delivers design/design-build, program/construction management, and other professional services packaged in innovative alternative delivery methods to federal, regional, and local government agencies as well as to private industrial customers worldwide.
"We're thrilled to have Parsons Corporation as our very first private industry tenant. Parsons is a perfect fit for the Georgia Cyber Center, whose charter is to build strong partnerships among academia, state and federal government, law enforcement, and the private sector," said Eric Toler, the new executive director of the Georgia Cyber Center. "Parsons brings a commitment to delivering innovative cyber-physical security and technology solutions to the toughest challenges, which is exactly the kind of drive and energy we're looking for in a tenant and partner. Opportunities for collaboration will benefit us both as we work to strengthen cyber defenses, combat the growing number and complexity of cyberattacks, and strive to meet the increasing need for cybersecurity talent in the state's and the nation's workforce."
Parsons will occupy 4,629 square feet in the center's Hull McKnight Building. The space will house 25 workers, with the potential for Parsons to expand its footprint at the Cyber Center in 2019 for an additional 50+ employees in the center's Shaffer MacCartney Building, currently under construction. Parsons is represented by CBRE in conjunction with Jordan Trotter Commercial Real Estate in Augusta.
"We are very excited to be the first private company to secure a space inside the Cyber Center. We are currently conducting the office design on the new space with our engineers, and they estimate we will be able to occupy the space as early as January 2019," said Mark Jarek, executive vice president, Parsons Federal.
Parsons' lead in Augusta, Tom Barnes, director, strategic cyber initiatives, said, "You can expect Parsons to rapidly expand in Augusta and at Ft. Gordon as our clients such as ARCYBER, Army INSCOM and other intelligence community stakeholders increase their presence in the area. Our new office in Augusta at the Georgia Cyber Center will allow us to meet these new growth demands as we deploy our cyber platforms and tools to thousands of end users across the defense and offensive cyber mission space."
Located on the Nathan Deal Campus for Innovation in downtown Augusta, the 167,000 square-foot Hull McKnight Building is home to certificate and undergraduate- and graduate-level programs in cybersecurity and cyber sciences offered by Augusta University and Augusta Technical College, as well as the Georgia Cyber Range, the Georgia Bureau of Investigation's Cyber Crime Unit, incubation and accelerator programs offered through theClubhou.se, a 340-seat auditorium, and demonstration space for University System of Georgia institutions.
Construction is under way on the center's second building, the 165,000 square-foot Shaffer MacCartney Building, which will offer additional Class A partner space for lease to cybersecurity companies, which can then leverage the center's resources and the convenience of co-location with state, federal, and other industry associates. Augusta University is managing the statewide initiative which includes both the Hull McKnight and Shaffer MacCartney buildings. The Georgia Technology Authority is overseeing construction and partner coordination for the center.
Jones Lang LaSalle (JLL) provides construction project management and agency leasing for the Georgia Cyber Center. For leasing information, contact Ryan Fetz (ryan.fetz@am.jll.com) or Glenn Aspinwall (glenn.aspinwall@am.jll.com).
About Parsons
Parsons is a digitally enabled solutions provider focused on the defense, security, and infrastructure markets. With nearly 75 years of experience, Parsons is uniquely qualified to deliver cyber-physical security, advanced technology solutions, and other innovative services to federal, regional, and local government agencies, as well as to private industrial customers worldwide. For more about Parsons, visit parsons.com, and follow Parsons on Facebook, Twitter, LinkedIn, and YouTube.
Recent Posts
Col. Eric Toler, former commander of NSA Georgia, has been named executive director of the Georgia Cyber Center. He...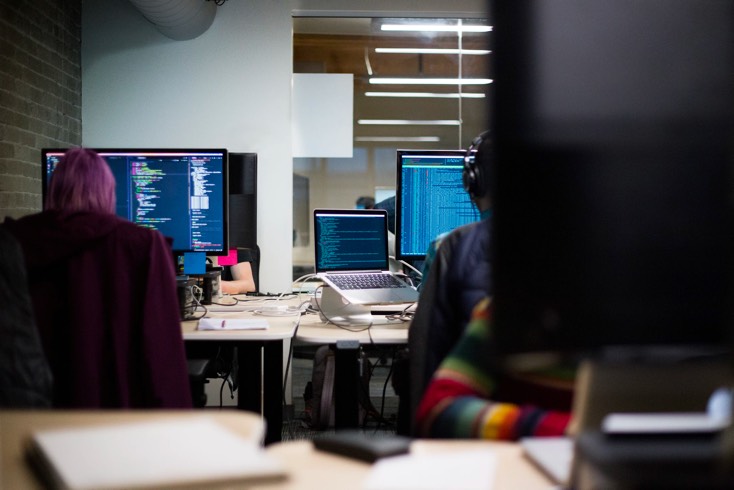 Just four months after it opened its doors, the Georgia Cyber Center's Hull McKnight Building is running at full...