A Team Approach to Solving the National Cybersecurity Workforce Crisis,
The panel will take experts across public and private industry, large and small to discuss the cybersecurity workforce crisis and a plan to minimize and, in time, eliminate the crisis. Panelists will discuss the knowledge, skills, and abilities needed in the cybersecurity workforce today and in the future.
Panel Members to include: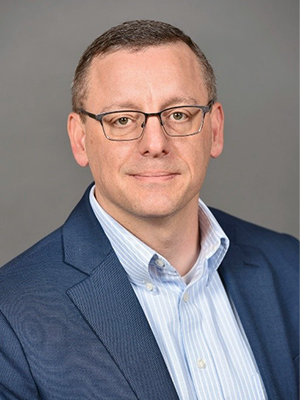 David Allen
CISO
Georgia Technology Authority
David Allen leads GTA's Office of Information Security, which unifies information security responsibilities for the state's IT enterprise, the Georgia Enterprise Technology Services (GETS) program, and GTA.
Prior to joining GTA in 2019, David served as the Chief Information Officer/G6 for the Georgia Army National Guard. COL(Retired) Allen participated in multiple deployments and served in numerous command assignments over his 26-year career.
David has held numerous IT positions over his 20+ year career at companies, such as BellSouth Telecommunications, Accenture, and Wayne Farms LLC.
David holds a Master of Project Management from DeVry University and is a 1995 graduate of North Georgia College. He earned a Master of Strategic Studies from the U.S. Army War College in 2019. In addition, David holds several key management and cybersecurity certifications, including Project Management Professional (PMP), Certified Information Security Manager (CISM), GIAC Certified Enterprise Defender (GCED), Certified Scrum Master (CSM), and GIAC Cloud Security Essentials (GCLD).
In his spare time, David works as an Executive in Residence with the Georgia State University J. Mack Robinson College of Business.
David currently resides in Powder Springs, GA with his wife Michelle and daughter Sarah.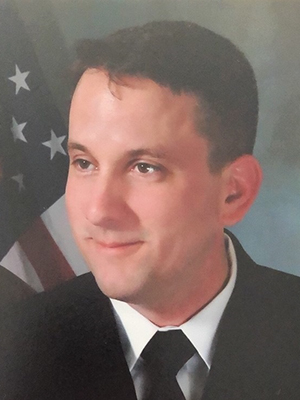 Dave Besel
CAE Academic Liaison
Department of Defense
Dave served twenty years in the U.S. Navy as a Cryptologic Technician and Information Warfare and Cyber Chief Warrant Officer.  He served in various communications centers and afloat platforms for his first few tours.  In 2001, Dave began his work in Cybersecurity when he worked at the NSA Red Team as an analyst and operator.  Throughout his remaining naval tours of duty, Dave was a pioneer in the newly emerging Cyber field and became the Navy's first Cyber Warrant Officer in 2010.  In that time, he assisted in the development and construct of the US Cyber Command and Navy Cyber Command Cyber Mission Force teams and became the first military service member to earn NSA's Master operator certification.
After retiring from the military, Dave was a Technical Director for Computer Network Operations at the Department of Defense and later spent a few years in the private sector as the Executive Director of Information Operations at Chiron Technologies.  Dave returned to the NSA and enjoys his work in the Signals Intelligence field as a Cyber Practitioner and Academic Outreach Liaison and mentor in Augusta, Georgia.
Dave earned his Master of Science in Cybersecurity from Maryville University and a Bachelor's in Computer Information Technology from University of Maryland.  He earned various industry certification to include CCNA, Net+, Sec+, CEH, CHFI, GSEC, GCFE, GCIH, and GPYC.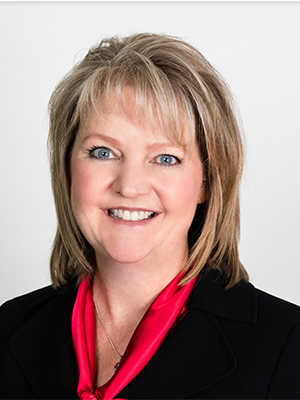 Deborah Blyth
Executive Strategist
Crowdstrike
Deborah Blyth is part of the Public Sector Industry Business Unit at CrowdStrike, where she provides strategic advisory services related to enterprise cybersecurity solutions for Public Sector organizations across Federal, State, and Local, Higher Education, and Healthcare. Prior to joining CrowdStrike, Deborah Blyth spent 7 years as Colorado's Chief Information Security Officer (CISO).  During her tenure, she was successful at doubling the cybersecurity budget, recovering from a large-scale ransomware attack, and measurably reducing risk across the state.  Deborah has over 25 years of technology background and 15 years of leading information security programs.  Before joining the state of Colorado, Deborah led the Information Technology Security and Compliance programs at TeleTech (5 years) and Travelport (3 years).  Deborah is a Colorado native and graduated Summa cum Laude with a Bachelor of Science degree from Regis University.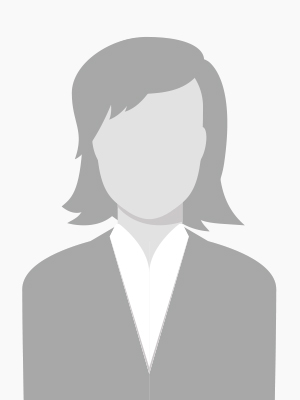 Marilyn Brown
Supervisor Human Resource Specialist and Talent Manager
U.S. Army Cyber Command
Ms. Marilyn Brown currently serves as Supervisor Human Resource Specialist and Talent Manager for U. S. Army Cyber Command. She was born and raised outside of Atlanta, Ga in a small town called Newnan, Ga. She enlisted in the military for 5 years and obtained a Green to Gold Scholarship at Winston-Salem State University. Due to being a military spouse, Ms. Brown resigned her commission to pursue her passion in Human Resources. She has held various positions as a Department of Army Civilian.
Her expertise in training, recruitment, staffing, and policy has aided the Department of Army in increasing their civilian execution rate from 88% to 100% within 9 months.  With over 21 years of expertise in Human Resources and Talent Management, she is a results-focused leader who delivers talent acquisition, retention and motivation solutions that help organizations the full power of one of their most valuable assets – their people.
During her time with the Department of Army she has learned the importance of communication, collaboration and teamwork while completing her degree with Troy University. She is responsible for the recruitment and retention of a technical workforce.
Ms. Brown has one daughter, Alyssa who is a current student at North Carolina State University. Lastly, she is a Gold Star Spouse.
Career Chronology:
Supervisor Human Resource Specialist, Fort Gordon, Georgia
406th Army Field Support Brigade, Fort Bragg, North Carolina
1st Theater Support Command, Fort Bragg, North Carolina
Human Resource Specialist, Fort Bragg, North Carolina
College:
Troy State University, Troy, Alabama, MS Human Resource Management, 2001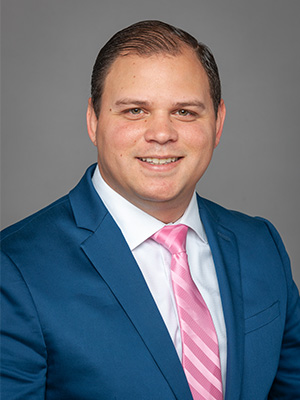 Randy Pestana
Director of Cybersecurity Education and Training and Assistant Director of Research and Strategic Initiatives
Jack D. Gordon Institute for Public Policy at Florida International University (FIU)
Mr. Randy Pestana serves as Director of Cybersecurity Education and Training at and Assistant Director of Research and Strategic Initiatives at the Jack D. Gordon Institute for Public Policy at Florida International University (FIU), where he manages the institute's partnerships with U.S. Departments of Commerce, Defense, and State. His technical specialization is in International Relations with focuses on U.S. foreign policy, security studies, and cybersecurity. He serves as conference director for the National Initiative for Cybersecurity Education (NICE) Conference and Expo, serves a Principal Investigator (PI) on grants supporting transitioning military personnel, veterans, and first responders, and career awareness and cyber pathways programs for high school students, and serves as Co-PI on a program training college and university professors from CAE institutions in digital forensics. He serves on Cyber Florida's Advisory Board supporting unified curriculum across State University System schools.
Prior to joining FIU, Mr. Pestana attended the Platoon Leader's Course in Quantico, Virginia for the United States Marine Corps where he received a favorable evaluation and top five ranking by his peers as a Candidate Platoon Sgt., and served as a recruiting assistant in Miami, Florida where he helped train recruits prior to their departure to basic training.
Mr. Pestana holds a M.A. in Latin American and Caribbean Studies with a Graduate Certificate in National Security Studies from FIU, and an Executive Certificate in Cybersecurity from Harvard University.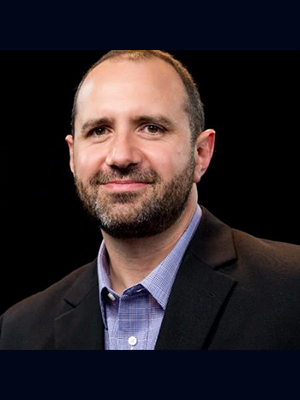 Patrick Reynolds
Chief Executive Officer/Founder
Cross Link Consulting
Patrick was trained extensively in electronics troubleshooting and biomedical equipment repair by the US Army, and he worked locally at St. Joseph Hospital until 2000 when he was awarded Microsoft's Systems Engineer designation. He is one of the rare individuals that is gifted with exceptional technical aptitude, interpersonal skills, and a servant's heart. His desire to serve others according to these gifts led him to start Cross Link in 2004 with a different WHY – rather than perform a service in exchange for pay, Cross Link carefully accepts the fiduciary duty and offers a debt of loyalty to a select group of partners whose mission is consistent with our own. Patrick believes that we are gifted with talents from the Lord to serve God and our neighbors according to our calling, and he leads Cross Link with this work-as-worship belief.