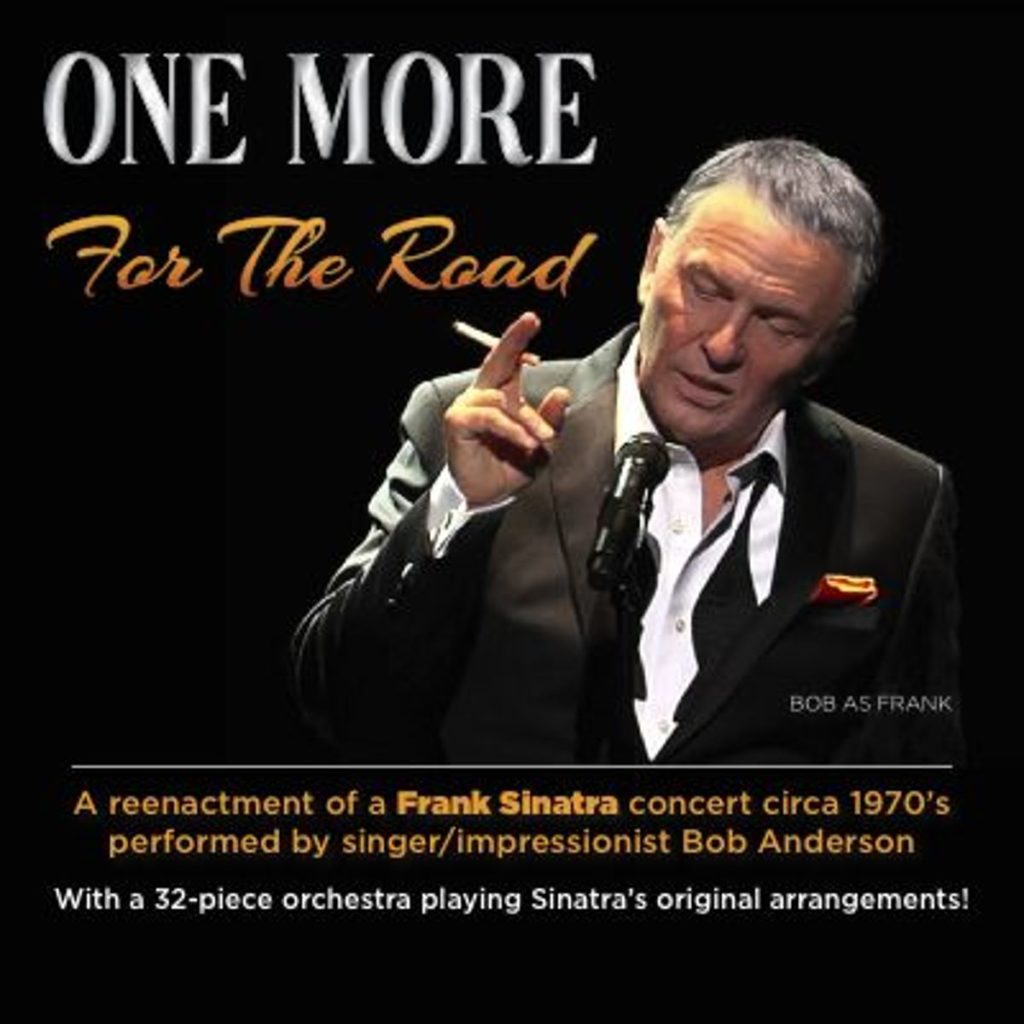 ONE MORE FOR THE ROAD- A SINATRA REENACTMENT CONCERT FT. BOB ANDERSON
A Frank Sinatra Reenactment Concert
Starring Bob Anderson and a 32-piece orchestra.
You've never seen a Sinatra performance like this one. It's as close to seeing and hearing Ol' Blue Eyes in person as you're ever going to get.
Coming to you live from Miller Theater, ONE MORE FOR THE ROAD is an acclaimed production honoring The Great American Songbook––with a stunning 32-piece orchestra, Sinatra's original charts, Oscar & Emmy winning makeup artists and the greatest singing impressionist in the world, Bob Anderson.
Anderson's original grand theatrical production, FRANK The Man The Music held residency in Las Vegas for 7 years and the show won Best Headline, Best Live Performance and Best Live Show. VH1 voted Anderson the number one celebrity impersonator in the world––an honor also given to him by People Magazine.
In this latest show, ONE MORE FOR THE ROAD, brings back all your favorites. Join us in keeping his music alive, sing along and bring back the memories of great times.
Tickets: https://millertheateraugusta.com/event/one-more-for-the-road-a-sinatra-reenactment-concert-ft-bob-anderson/