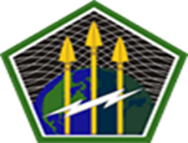 ARCYBER Religious Affairs Training Symposium
Purpose is to provide a better understanding of the ARCYBER mission and its people followed up with training to develop new and enhance existing skills of the leaders and staff that impact the spiritual, emotional, and behavioral resilience of the professionals responsible for executing the ARCYBER mission across the globe.
Tuesday, 26 April 2022
0800-1200     Registration/Networking – Front Table in vestibule
0800-0810     Devotion
0810-0830     Welcome/Admin
0830-0930     Vision & Trust
0930-1020     CYBER Mission Overview
1020-1030     Break
1030-1130     AIT Cyber Professional Research Presentation
1130-1200     160th SOAR Overview Presentation
1200-1330     Lunch
1330-1430     Psycho-Educational Cyber Network Professionals
1430-1445     Break
1445-1645     Growing Religious Community Model Presentation
1645-1700     Day Close Out/Way ahead
Wednesday, 27 April 2022
0830-0840     Devotion
0840-0900     Welcome/Admin
0900-1200     Life Worth Living Presentation
1200-1330     Lunch
1330-1630     Winning Mind Set Presentation
1630-1700     Day Close Out
Instruction Presenters
Dr. Jeff Struecker – Unbeatable Leadership – A decorated Army Ranger known for his role depicted in the "Black Hawk Down" movie. He was recently awarded the Silver Star with Valor for heroics during the Battle of Mogadishu. Dr. Struecker hosts the Podcast titled "Unbeatable" focused on building "army-like resilience to face life's toughest challenges."
Major Chris Woodson, Ph.D. and Dr. Cynthia Coleman – Psycho-educational Cyber network professionals and AIT Cyber Professional Research. The Forensic Psychologist and Cyber School Psychologist will present on personality structures in the cyber field, typical stressors, and how to ensure psychological readiness.
Major Ronnie Fisher and SGT Daniel Gallegos, U.S. Army Defense Language Institute – The Winning Mindset aimed at strengthening the mental toughness, resiliency, and spiritual core of the Army Cyber Workforce. Applies FM 7-22 Holistic Health and Fitness concepts.
CPT Joshua Porter and CH Caleb McCary – Life Worth Living concepts derived from the Yale University "Life Worth Living" Curriculum aimed at increasing ethical and moral decision-making skills and spiritual fitness.
CH Patrick Stefan, Ph. D., Deputy Assistant Executive Officer to OCCH XO – Growing Religious Community Model – Participation in religious community has been empirically demonstrated to cultivate human physical, relational, and psycho-social health. This training will outline this evidence, develop a theory of why this is the case, and present a model of ministry formation that works to bring Soldiers into religious communities and gain the support of commands throughout the Army.
Dr. Coleman – AIT Cyber Professional Research. Dr. Coleman's research is over the last five years of personality structures and mental stressors of individuals in the cyber world and is the foundation of the second presentation of Psycho-Educational Cyber Professionals.  Dr. Woodson will add the so what and practical understanding of the research from the Behavioral Health focus and the best method of what motivates an individual in the cyber world.
Dr. Streucker – Unbeatable Leadership. The presentation will deal with lessons learned from dealing with stress in Crisis and how to not only beat the stress but to be a leader to assist others in crisis.  Dr. Struecker will provide lessons he learned in real combat.